WELCOME TO DON JON*S TROPICAL PARADISE
RELAX TO THE MAX
Don Jon*s Surf and Yoga Lodge is located in Santa Teresa Costa Rica, a world class surf spot with beautiful waves, white sandy beaches and picturesque sunsets. Our treehouses, dorm rooms and apartments sit a hundred meters from consistent and endless waves. Burrowed snugly in the heart of Santa Teresa Costa Rica.
Don Jon*s Surf and Yoga Lodge shares fences with the tastiest, trendiest restaurants and bars in town. We sit in the middle of a yogi mecca and open our treehouses for classes, too!
Once a secret to the adventurous tourist, this surf town is now Costa Rica's hippest destination and recently voted #1 on Trip Advisor for Most Beautiful Beach. Don Jon*s Surf and Yoga Lodge is part of Santa Teresa's super natural tropical paradise with plenty of hammocks to RELAX to the MAX! We offer rustic, all teakwood treehouse cabins with private bathrooms and balconies, furnished apartments with AC and private kitchens, or shared dorm rooms with AC and a community kitchen.
Our staff are your friends, our fellow guests your travel companions and bare feet are always welcome.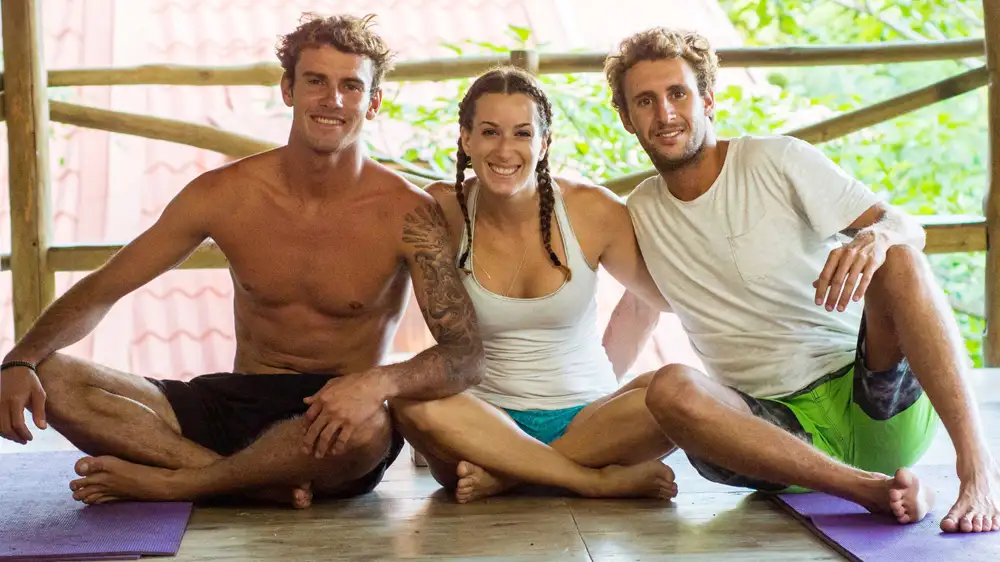 SUSTAINABILITY
At Don Jon*s Surf and Yoga Lodge, we strive to be a sustainable establishment in Costa Rica. We reforest our land, keep our spaces as green as possible and participate in 5 minute beach cleanup every day. We support the local surf by sponsoring promising youth to travel to and compete at national competitions. To learn more… click here